Marketing PR Strategies for Green & Sustainable Initiatives 
Playbook Public Relations, LLC (PBPR), is the expert in creating effective marketing & PR strategies for Green & Sustainable Initiatives.  We are a full-service marketing strategy and brand development firm for green and sustainable initiatives. We offer a complete array of services including branding, creative strategies, graphic design, copyrighting, PR, and integrated marketing communications development.  PBPR is uniquely adept at infusing sustainability and corporate social responsibility into the marketing strategy of the businesses, government organizations and NGOs we serve.
PBPR principal, Sally Dee, is dedicated to learning about and implementing sustainable environmental practices. This passion can be traced backed to her MBA studies, where she received an additional certification in "Building Sustainable Enterprise" from the University of South Florida's Patel College of Global Sustainability.  It was during this time period she came to believe that effective marketing and PR strategies addressing the subjects of sustainability and conservation are the catalyst for change. And that these practices are not only good for the environment, but they were good for the triple bottom line- people, planet, profits.
Marketing & PR Services for Sustainable Business Strategies, Initiatives & Practices
Advertising, Public Relations, Event Marketing, Social Media Management & Copywriting
Strategic Marketing Plan Development and Implementation
Sustainability & Corporate Responsibility Planning and Implementation
Creative Branding Strategies
Graphic Design for Marketing Collateral Materials 
Promotion/Media Strategies and Implementation
Management Consulting


The Business Case for Marketing Green/Sustainable Initiatives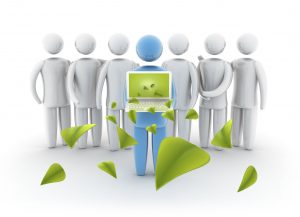 The business argument for sustainability is undeniable.  Companies reporting a profit from their sustainability efforts rose 23 percent in 2012, to 37 percent of the total, according to a new global study called The Innovation Bottom Line, released yesterday by the MIT Sloan Management Review (MIT SMR) and The Boston Consulting Group (BCG).
The study, which is based on a survey of 2,600 executives and managers from companies around the world, also found that nearly half of respondents said their companies had changed their business model as a result of sustainability opportunities, a 20 percent jump over the previous year. The report calls these companies that have made business-model innovations "Sustainability-Driven Innovators."
Wall Street also fully understands the value of sustainability, the Dow Jones Industrial Sustainability Index (DJSI) is based on an analysis of corporate economic, environmental and social performance, assessing issues such as corporate governance, risk management, marketing and branding, climate change mitigation, supply chain standards and labor practices. The trend is to reject companies that do not operate in a sustainable and ethical manner.
Inclusion into the DJSI requires an assessment based on a company's long-term economic, social and environmental asset management plans. The selection criteria is constantly evolving and companies are annually reassessed.  It is critical that companies continuously develop and enhance their company's "sustainability playbook" to remain current and thereby worthy of a coveted spot on the DJSI. The annually updated DJSI consists of 2,500 companies.