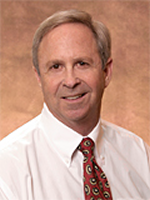 Dr. Paul Solomon
University of South Florida
University of South Florida professor Paul Solomon spearheads the MS in Marketing program and teaches graduate capstone courses. He has received USF's Outstanding Graduate Teaching Award a dozen times, recognizing excellence as an educator.An expert in focus group research, market surveys, and strategic planning for a variety of firms in the health care, entertainment, packaged goods, home building, and real estate industries, Solomon has worked with firms such as Hill and Knowlton Public Relations, BayCare Hospital System, Johnson & Johnson, AAA AutoClub South, Jim Walter Homes, Jewel-Osco, Moffitt Cancer Center, Florida Blood Services, Sears, Parke-Davis, Holland & Knight, and Val-Pak. His research in promotion and services marketing has been published extensively. He has provided expert witness testimony on legal and marketing issues, including anti-trust (United States Department of Justice), direct mail, sales tactics, and trademark infringement.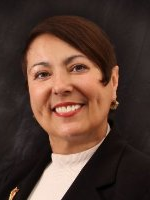 Karen Roberts
Sr. V.P. Aon Hewitt's Client and Market Leadership
Karen Roberts is a Senior Vice President emeritus in Aon Hewitt's Client and Market Leadership practice and is based in Tampa, FL. Her knowledge, spanning over 30 years, has been gained on all sides of the business — carrier, corporate and consulting. Her skills include administrative sourcing evaluations, HR/Benefit process reengineering, strategic benefit planning, health care cost management, health promotion and web-based and new media wellness engagement strategies. Karen has extensive experience in large, complex key account management, working with employers to develop, implement and manage a strategic HR/benefits design and delivery environment. HRO Today magazine recognized Karen as an industry leader and one of 42 named individuals on the provider side involved in the most important HRO transactions of 2005. Human Resource Executive magazine recognized her as one of 20 Top Benefits Power Brokers in Healthcare in the US for 2010.