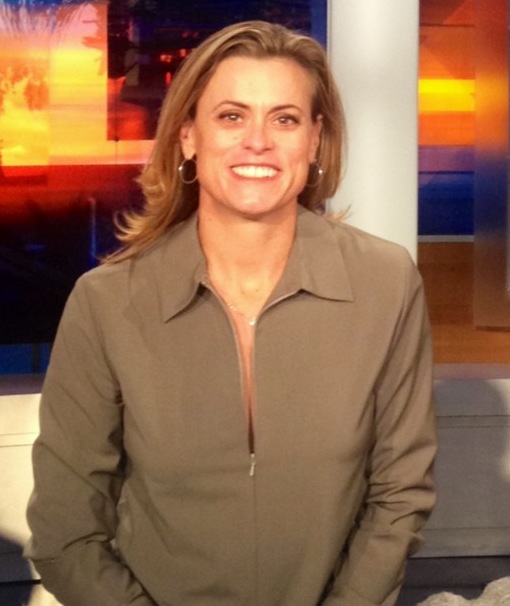 We are proud to announce that Playbook Public Relations, LLC's Director, Sally Dee, was inducted into the Syracuse Sports Hall of Fame's class of 2012 in October of 2012.  Sally's pre-Playbook Public Relations career was as a professional golfer on the LPGA Tour.  She's attended Westhill High School and was a star on the links and on the basketball court.  Scoring 1,688 career points and leading her team to the NYS Girl's Basketball Championship, where she was named the tournament MVP.  Sally also won the NYS Girls Golf State Championship earlier that year.
Collegiately she was a three-time academic All-American at the University of South Florida (USF), and was USF's Student-Athlete of the Year and two-time Outstanding Scholar-Athlete of the Year.  A cum laude graduate in 1993, Sally was an NCAA Athlete-of-the-Year finalist her senior year.
Among very few Central New York women to become professional tour golfers, Sally played on the LPGA Tour from 1998-2002.  While on the Tour, she competed in the women's US Open, British Open, and Canadian Open plus the LPGA Championship – all majors.  She had two top 5 finishes, and five top 10's during her time on tour.  She also won the ReMax World Long Drive crown in 2004 and was a contestant on the Big Break X in 2008.
A graduate assistant women's golf coach at USF from 2009-2011, Sally earned her MBA last year…and oh yes, the Syracusan-turned-Floridian was summa cum laude.
The eight-member inductees include Sally Dee, along with Pat Donnelly, Dick Easterly, John Johnstone, Bob Kallfelz, Brad Kotz, Beezie Madden, and Royce Newell.  You can read more about the other inductees here.
http://blog.syracuse.com/sports/2012/06/greater_syracuse_sports_hall_o_1.html
This brings the total number of GSS Hall of Fame members to 198.  The first ceremony was held in 1987.
Congrats, Sally!  What an honor.  We are so proud to have you as part of Playbook's Team!