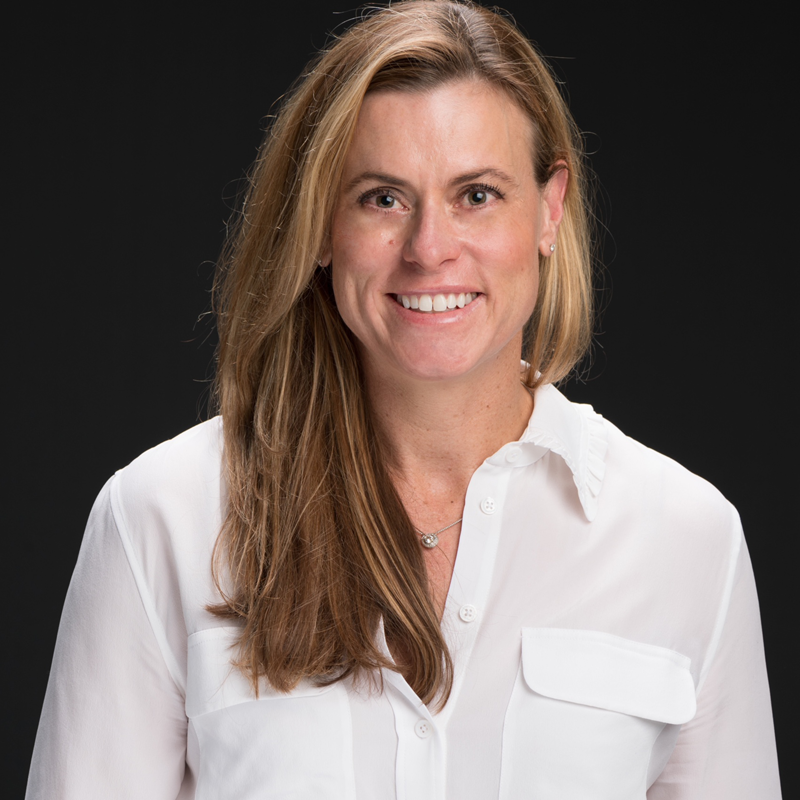 Community Service:
South Tampa Chamber of Commerce Board of Directors, 2017-Present
Community Tampa Bay, Board of Directors 2016-Present
USF Athletics, Bulls Varsity Club, Executive Board of Directors, 2011-2016
Chair STCOC Economic Development Committee, 2015-2019
USF Selmon Institute Mentorship Program – Mentor
Founding Board Member – USF Stampede for Women, 2019-Present
Sally Dee's journey to owning a successful public relations and marketing firm has been unconventional.
Playing basketball and golf, in her hometown of Syracuse, NY, Sally always had the drive and discipline to succeed. Her basketball team won the 1989 New York State Girls' Basketball Championship. Sally was named the tournament MVP and 1st-team All-State. She also won New York State Women's Golf Championship in 1989 and 1991.
Sally, a three-time Academic All-American, attended the University of South Florida where she played for the nationally-ranked women's golf team and graduated Cum Laude in 1994 and then set off for a career on the LPGA tour.
On the LPGA Tour, Sally had five top 10 finishes before her career was cut short by an elbow injury. While playing on tour, Sally always had a passion for the "business side" of golf. She acted as her own agent and created a successful marketing and branding strategy that helped secure endorsements with Callaway, Nike, Adidas, Titleist, and Lacoste, over the course of her career. In 2004, she was crowned World Long Drive Champion at the ReMax Long Drive Championship. She also was a contestant on the Golf Channel reality show, Big Break X.
After golf, she worked for two Fortune 500 companies, and then went back to school and in 2011, graduated with an MBA from USF. Sally founded Playbook Public Relations, LLC in 2012. Playbook Public Relations is full-service public relations and marketing firm with a diverse portfolio of clients including transportation innovators like the Tampa Hillsborough Expressway Authority and Real Estate market leaders like Smith & Associates Real Estate.
Playbook Public Relations won Tampa Bay Business Journal's "Best in the Biz" award in 2013, 2014, 2016, and 2017. Also in 2017, Playbook Public Relations ranked #7 of the 56 businesses inducted into the USF Fast 56 by USF System President Judy Genshaft and USF Alumni Association Board of Directors Chair Jim Harvey.
USF Fast 56 companies are ranked by percentage of cumulative annual growth in revenue. An organization must have been in business for at least three years, have revenues of $250,000 or more for the most recent 12-month period, and be owned or led by a former USF student.
"I am thrilled Playbook was recognized by USF for our sustained growth and success. USF is the reason why I call Tampa Bay home. I moved down here when I was 18 years old with a golf bag and a dream to play on the LPGA. I had no idea my greatest joy in life would be serving my clients' needs and helping them achieve their goals and succeed. I am grateful for our clients' loyalty and confidence they have in our team," said Sally Dee.
Service is the core foundation of Playbook's philosophy, both service to our clients and service to our community.
"

I have one basis to measure success: winning. Playbook 'wins' when our clients succeed.

"