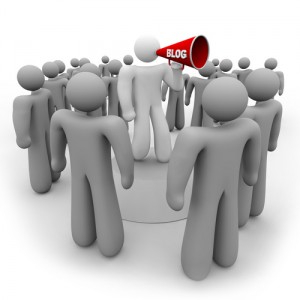 How to BLOG?????
An effective business blog has the potential to result in companies gaining, on average, a 55% increase in traffic. The more often you post, the more often Google indexes your site. Blogging IS effective.
If you think of your website as your company store front―windows for the would-be customer to look through to see what you offer―think of your blog as a window to your company's soul…and personality. It's here where you can truly connect with your current and potential customers. We don't buy a product or service that we don't understand or believe in. How does it work? What does it do for me? Without the answers to these questions, it's difficult for a consumer to take action.
A blog gives us the know-how…and the access. When was the last time you followed through with purchase based on something you read in a magazine? Did you clip the article and carry it with you to the store? Probably not. Blogs are 63% more likely to influence purchase decisions than magazines.
What's the expression? You can never be too thin or too rich…or have eyelashes that are too long? Add "you can't have too much content" to the list. Give me more. If your business has 40+ different landing pages, you'll generate ten times more leads than the slackers with less than six pages. And once you get that blog post tally up above 200, you'll generate three and a half times more leads than those who have less than 21 posts. 200 may seem like a daunting number, but start today and it will be here before you know it.
If Blog CONTENT IS KING, then social media users make up its vast Kingdom.
According to Tom Pick at JeffBullas.com, "63% of companies said they had improved their marketing effectiveness, simply by posting blog content on social media channels."
A blog will increase your customer reach, stimulate sales, build brand loyalty, validate your expertise, raise your SEO and help your business stand out from the competition.
What are you waiting for? Curious about QUALITY content marketing? Contact Playbook Public Relations, LLC today.